CO-OFFIZ: Coworking Space in Delhi - NCR
CO-OFFIZ is a Coworking Space in Delhi-NCR for all young professionals, start-ups, freelancers & entrepreneurs. We at CO-OFFIZ focus on building a collaborative work culture that yields better productivity. Our objective is to provide a hassle-free and relaxed environment that is conducive to work. The workspace is aesthetically designed with keeping in mind of all Vastu elements. CO-OFFIZ provides all kinds of modern amenities like Hi-Speed Internet, Unlimited Tea/Coffee, Break out Zone, Power Backup & CCTV Security, etc. Our meeting rooms are vibrant and spacious, the conference room is equipped with L.E.D TV projectors, ergonomic chairs, cafeteria, etc. all set to make you work & rise.
We are strategically located as Coworking Space Delhi in Preet Vihar (East Delhi), Janakpuri (West Delhi), Netaji Subhash Place (North Delhi), Noida (Noida Sec-3 & Noida Sec-63) & Gurugram Sec-58. We offer flexible seats, dedicated desks, and private cabins at our coworking space at a very reasonable price. All of our centers are located within walking distance from the respective metro stations, you just need to search for coworking space near me.

Internet Speed
A High speed internet is the key for any business

Power back ups
Reliable power backup for uninterrupted business activities

Tea Coffee
Unfailing dispense of tea/ coffee to fuel up your energy

Conditioning facilities
Beat the heat with the 5 star air conditioners

Private Cabins
Lockable cabins for privacy and safety

Conference room
A spacious conference room with L.E.D projector
Break out Zone
Luxuriate in chit-chatting at the break out zone

CCTV

We ensure professional security of every employee
More than just an office space
Thinking outside the box when it comes to office space is a task itself. Now-a-days people are tired to working around loud surroundings and inconsiderate neighbours. As office space can be a drain on resources for start-up companies. To fathom such a Gordian Knot, CO-OFFIZ is a go to solution, which bestows 'MORE THAN JUST AN OFFICE SPACE', which provides hassle-free environment and humongous amenities.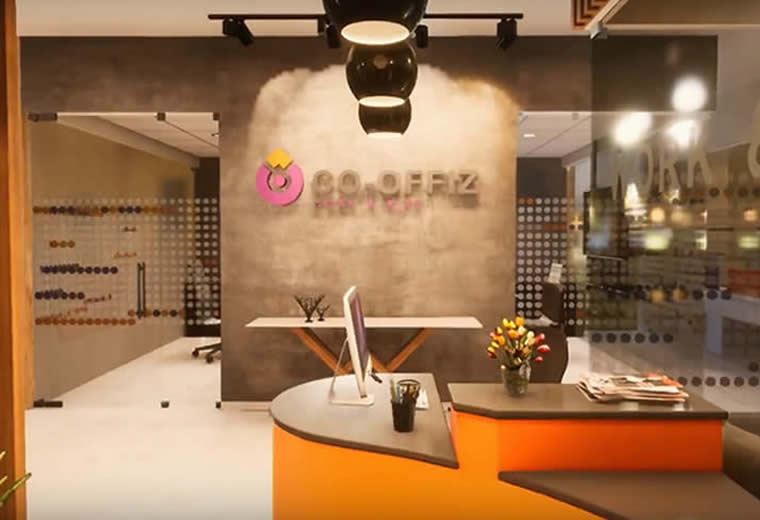 CO-OFFIZ is a Coworking Space for all the agile and inquisitive intellects, where we ensure collaborative work culture to lucubrate and to grow. We are a network of rising professionals, hardworking freelancers, enlightened and social entrepreneurs, mid-sized start-ups that comfort to create a vivacious community.
We @CO-OFFIZ host many events right from ceremonializing cultural festivals, business networking parties, medical camps, growth hack events, and many more with the objective to develop a thriving ecosystem of entrepreneurship at our Coworking Space in Delhi NCR.
Client reviews
We are very proud of the service we provide and stand by every product we carry. Read our testimonials from our happy customers.
CO-OFFIZ : Coworking Space in News
Our Clients
CO-OFFIZ is proud of it's services. Hence, we process a bundle of happy and satisfied clients.