Business Continuity Plan- Business Fights Corona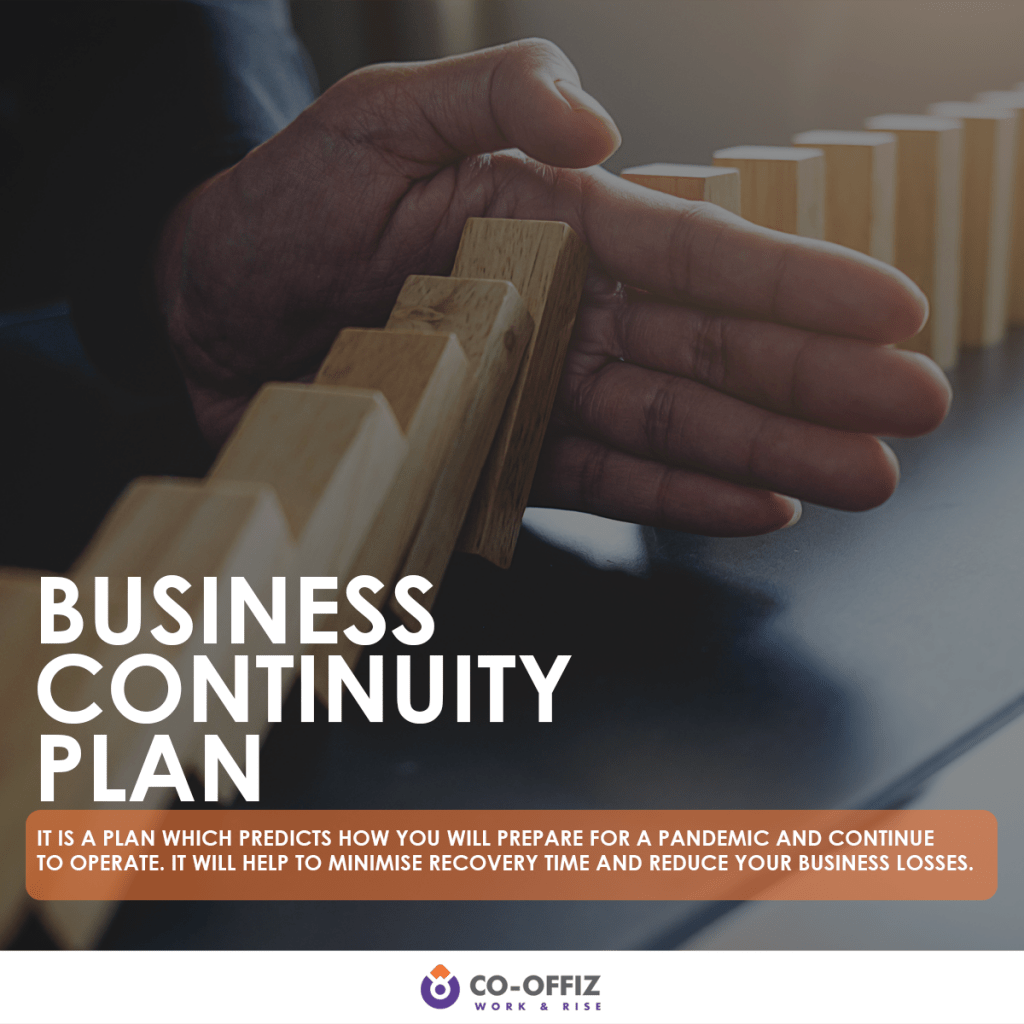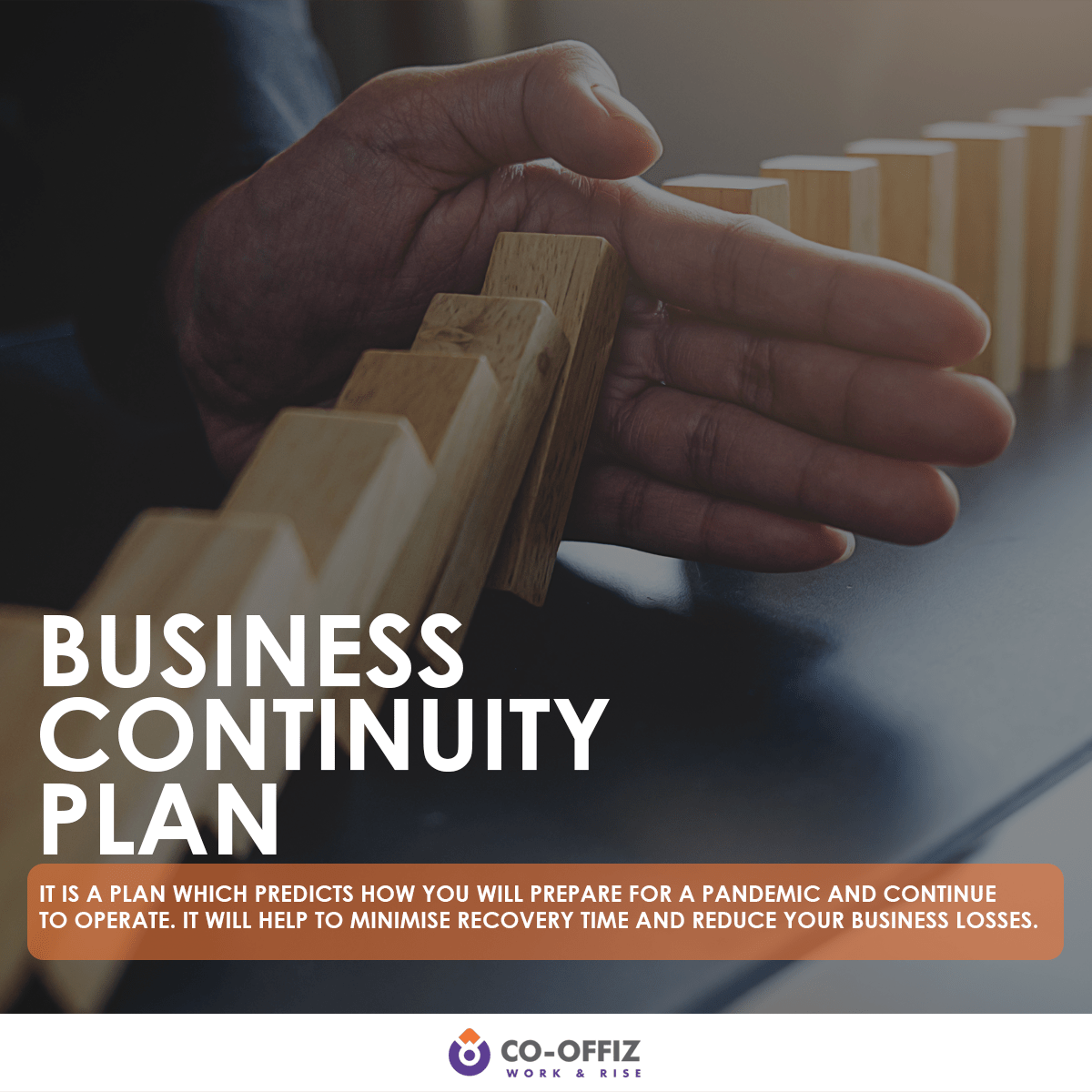 A Business continuity plan is a way of creating a system of prevention and recovery from potential threats to a company. It is an ability to continue the operations of the business without compromising the health of the employees.
With an effective BCP, a company can withstand the situation of crisis. It helps in creating resistance to the changes in the environment.
A Business Model becomes successful only after careful analysis of the following phases:
Impact analysis
Threat analysis and
Impact scenarios.
The impact analysis is done on the basis of how small business and big business is being affected due to crisis. The organization differentiates between urgent and non-urgent functions of the organization.
Will you start a business in this crisis?
The threat analysis is done to measure the seriousness of the crisis. And threat followed by the current scenario.
The impact scenarios is basically the facilities which will be required and extra cost attached to it. Need of medical supplies, transportation cost, etc.
Whether you are a startup company or a large organization, you urge to remain competitive.
Due to Coronavirus COVID 19 outbreaks, many entrepreneurs in Delhi/NCR have shut down their buildings. The companies have timelines for projects but unfortunately, they have to shut down. In such crisis, business partners are imposing and testing their Business Continuity Plans. The Pandemic situation has created new challenges for the small business, a need to reassess and adjust Business Continuity Plans. Many organizations are evolving work policies to help ensure their staff's health and safety during the COVID-19 pandemic without compromising on business's operations.
Since World Health Organization (WHO) has addressed COVID 19/Coronavirus as a pandemic, organizations are looking forward to test their Business Continuity Plans. It will help to minimize recovery time and reduce their business losses.
There are many business partners which requires working together, but not at the cost of safety/health of the employee.
In terms of implementing BCP for office space, a lot of organizations are opting for co-working spaces/plug and play office that is near to their employee residence.
CO-OFFIZ is one the premium spaces with centers all across Delhi and NCR.
Companies generally divide their employee zone wise and allocate remote locations on temporary basis to limit travel. CO-OFFIZ has centres in Netaji Subhash Place, Janakpuri, Preet Vihar, Gurugram and Noida.
Why CO-OFFIZ during Pandemic?
We keep employees' safety and health as top priority.
All are hubs are well sanitized.
It is mandatory to sanitize hands at reception before entering the office premises.
It is compulsory to wear masks during office hours.
We clean our office door handles with Dettol at regular intervals.
Our washrooms are stocked with Dettol, toilet papers and sanitizers to maintain hygiene.
And, talking about running of smooth operations for an organization,
We have uninterrupted WIFI services
Our office is operational from 9 AM – 9 PM which eases co-workers with flexible working hours.
We have meeting and conference room facility which makes it easier for uninterrupted meetings in person or over video call.
We have management team on site which makes operations run smooth.
The lively environment motivates our co-workers to work more efficiently.
Flexible payment options make it easier for the organizations to opt our space for short to long term.
Government estimates 0.3-0.5 % point hit to GDP for year 2021 due to COVID 19 outbreak. The market has crashed due to Corona fear. The economy is forecast to grow 5% in current fiscal, the slowest in 11 years.
Businesses decide the economy and if we breakdown the recent statistics, companies get affected at the ground level, besides the other impacts of these epidemics.
Having said that, pandemic situation like COVID 19/ Coronavirus in your Business continuity plan is one step towards creating a sustainable environment for the organization in long run.