Will Work From Home (WFH) eventually pivot into Co-Working Near Home (CNH)?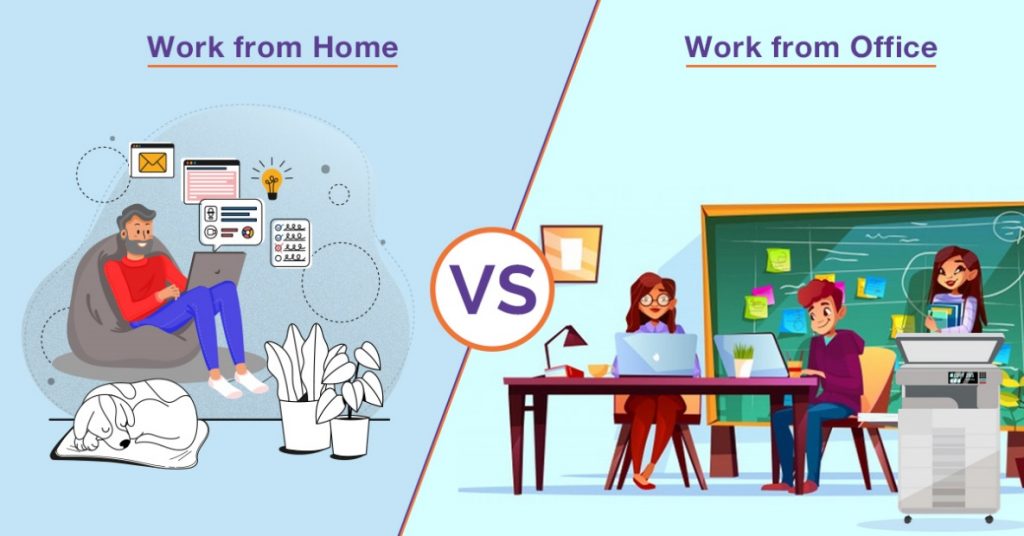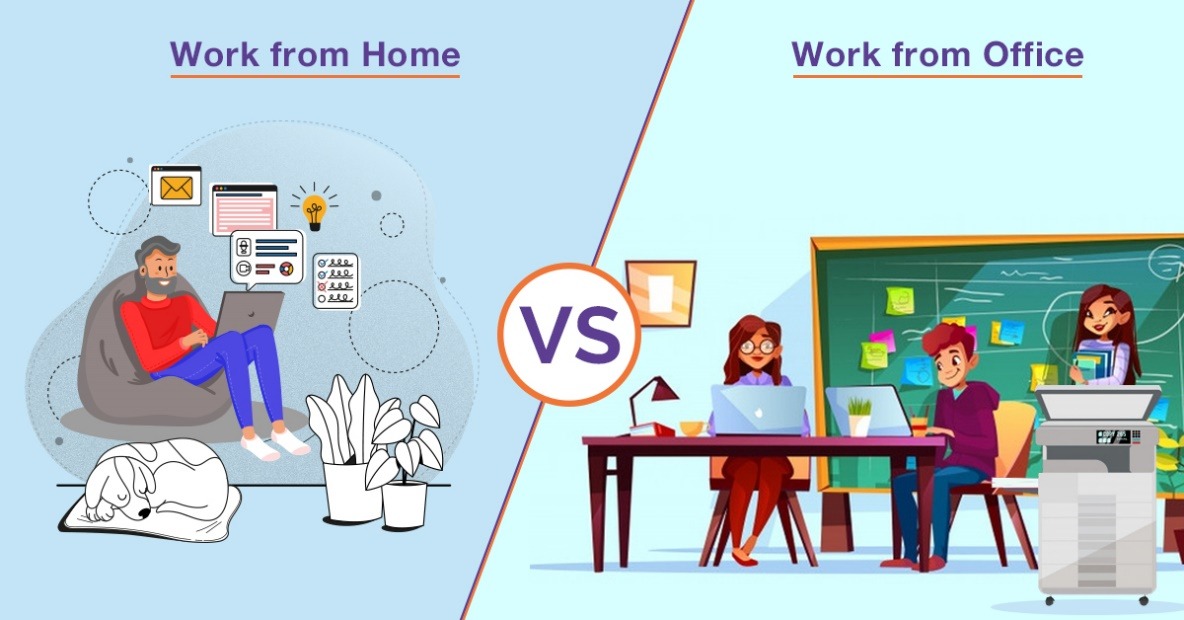 The current pandemic has raised questions on the traditional office set-ups where employees used to travel long distances to a campus like office space under the pretext of team building and collaborative work environment.
Restriction on movement of people during today's time has forced organizations to opt for Work From Home (WFH). Although, taken as a desperate measure during unprecedented times, remotely work has emerged as a strong contender in shaping the future of office practices.
Organizations have seen productivity maintained due to technological advances, better connectivity and solutions like Microsoft Teams, Cisco, Zoom, Google Meet, etc. Employees are happily accepting WFH due to greater flexibility in work timings and schedules and savings in travel time and cost. In all, the COVID pandemic has given credibility to work remotely concept in India, which earlier was thought not possible.
However, the proponents of traditional workspaces are not utterly wrong in pointing limitations of such model.
Here are some constraints of Work from Home model:
DISCIPLINE – Office timings, dedicated desk and office ambiance helps an employee work with discipline which lacks during work from home.
NETWORK & INTERNET – Problem persists in availing proper network connection and access to stable internet connection.
DATA SECURITY – Risk of data mismanagement and leakage is higher in uncontrolled environment.
RESOURCES – It gets difficult to work from home due to lack of resources. Office space consists of resources such as printer, scanner, old data files, courier facilities, meeting/conference room facilities which makes working more efficient.
COMMUNICATION – Face to face communication is easy to convince people and proves to be effective and it also establishes a stronger connection among employees.
EMPLOYEE ENGAGEMENT – For an Employer or HR person, it becomes difficult to reward their employer when the work mode is work from home. Sometimes, many employees work hard and work extra hours to complete their project, but it goes unnoticed to their manager or HR personnel which cause dissatisfaction among the employee.
TEAM SPIRIT – While working in an office ambiance and working together on various projects with colleagues, team spirit is well maintained, and employees have zeal and energy to work. However, at home it is difficult to maintain that team spirit.
MOTIVATION – Regular guidance by superiors and colleagues gives a sense of motivation to the employees. The office environment itself works in boosting the seriousness and efficiency of the employees.
Looking at the merits and demerits of WFH.
Why and How Work from Home is really a sustainable strategy in the long run?
We think WFH will eventually pivot into a middle ground: Co-Working Near Home (CNH)
Co-working space empowers start-ups and big companies to opt for a distributive workforce while retaining the benefits of Work from Home and neutralizing the challenges faced by it.
In distributive model, companies distribute their employees as per their locations which enable them to work from a co-working space near home. Thereby creating clusters of smaller groups closer to their residences but in a well-managed office space, meeting people, networking, etc.  Reduced travel time helps in cost saving as well as increased efficiency of the employee. Its more like a Spoke – Hub model, but for offices.
Table below illustrates the benefits of CNH model.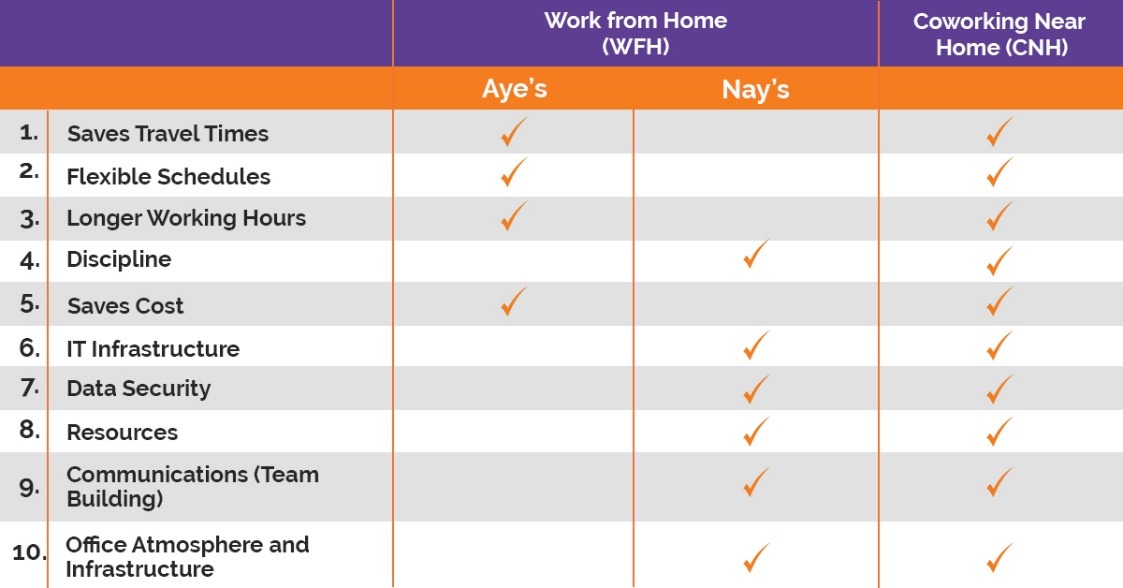 In such scenario, co-working proves to be an ideal solution to the office space requirement. It provides lots of flexibility, shorter lease periods and amenities at affordable rates.
CO-OFFIZ is one of the best co-working space in Delhi-NCR. Covering major residential areas in Delhi, Netaji Subhash Place (North Delhi 450 Seats), Janakpuri (West Delhi 330 Seats), Preet Vihar (220 Seats), Gurugram (550 Seats), Noida (350 Seats) provides a viable options to companies looking to split the work force in smaller team spread over larger geography.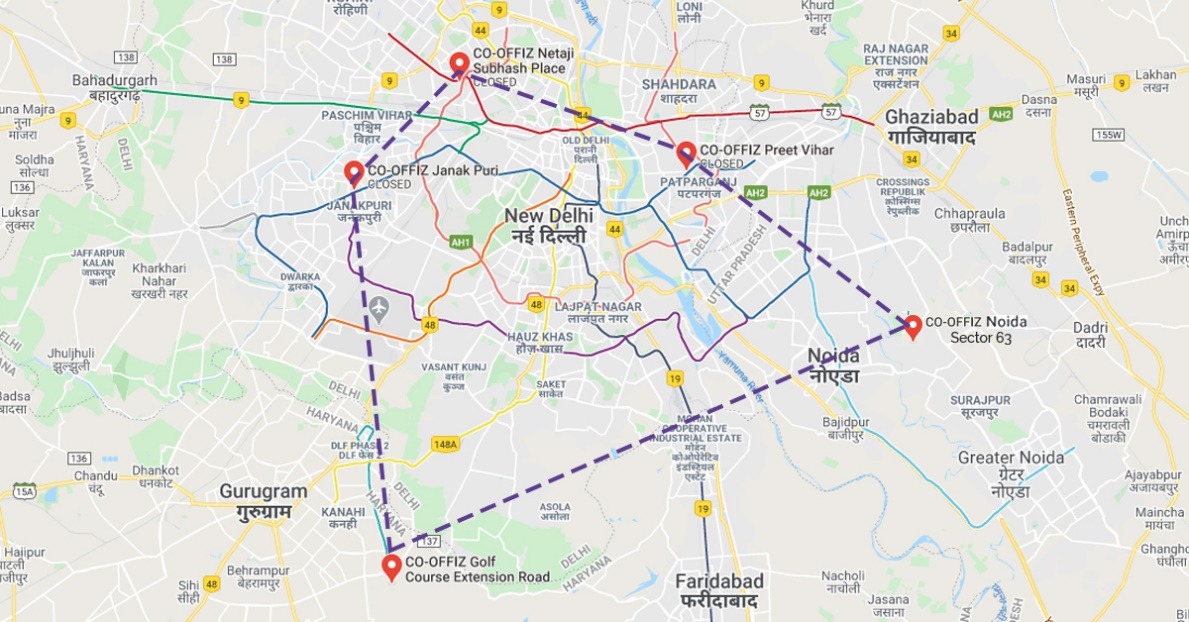 The main USP of this co-working space is that all of its hubs are located at a walking distance from Metro station. CO-OFFIZ has its hub in 5 business location – Janakpuri, Preet Vihar, NSP, Gurugram and Noida.
It is only a matter of time, until organizations realise that taking small offices, near the residences of employees is more effective than accepting WFH in the long run.