5 Best Tips To Improve Your Sales Skills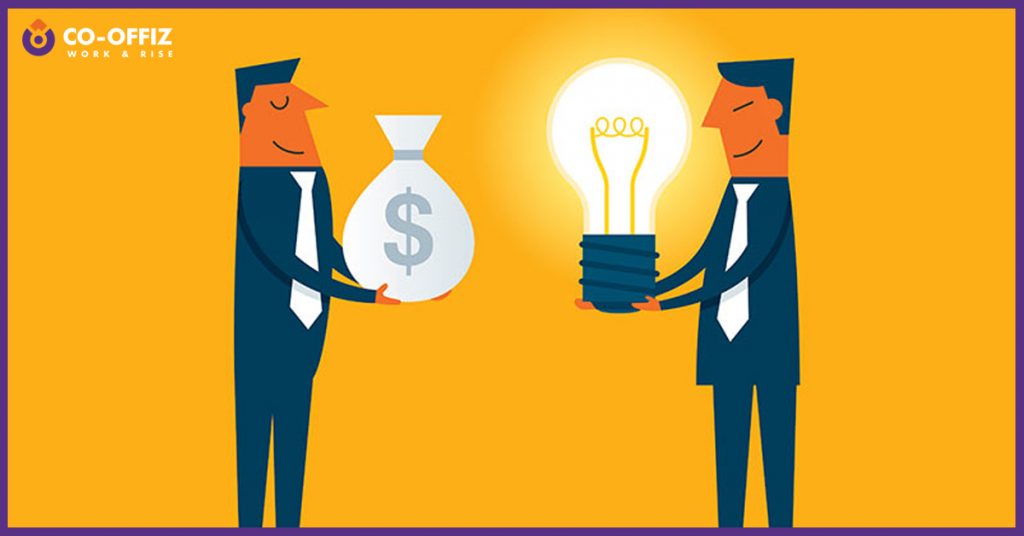 The importance of art called "sales" is not realized by many people. Yes, it's important, it's an ART. The essence of marketing lies in its very fundamental concept of "providing a product or service to those who need it."
We had a barter system before we had the concept of money. In a barter system, by trading things they had in access, people would pay for the thing they needed. Our ancestors concluded two transactions in a single transaction in some way, or you could claim that the barter system was a simplistic idea for B2B sales.
Understanding Good & Bad Leads:
Understanding what makes a lead a good fit for your business so you don't waste your time on people who are never going to become customers.
It begins with knowing who you are aiming for (i.e. identifying people and your buyer's ideal customer profile). From there, you should be able to determine what they are struggling with, what their challenges are, and how your messages can be aligned with their pain points.
If you concentrate on the right leads, you continue to see better winning rates, higher average transaction sizes and higher brand lifetime value. When you focus on the people that your approach best serves, it's easier to close them as clients.
This way, you're not selling them as much time and you're going to have a higher likelihood of closing them down. You just need to make sure that your timing is correct and they're ready for what you're offering.
To Know More: How to turn your Customers into Brand Marketers
Ask Questions:
Successful individuals ask questions. For a successful salesperson, of course, the same is true. Ask your boss or colleagues for advice when a sales call doesn't go the way you thought it would or you get a question or complaint, you're not sure how to respond. It's important to ask questions, so when they come up again you can solve those problems quickly.
Besides asking questions in your role, it is also important to ask the right questions for your prospect. Think about your sources of pain and figure out what your priorities are. Only then can you really start to find a solution and understand how the problem can be solved by your product or service.
Get Set Prospect:
Strategic prospecting is a cross between prospecting skills and leadership skills. We describe prospecting as the process of adding potential targets to your sales funnel for this article and lead qualifying as determining the suitability of these potential customers. The great news is that in the lead qualification stage if you're more strategic about how you do your prospecting, you're going to have less work to manage. Through education and experience, your prospecting will become more strategic–unfortunately, there is no real shortcut here.
The more time you spend refining the process, applying the lessons of the greats, and reflecting on your own strengths and weaknesses, the better you are going to be on tactical prospecting.
Hence, you may use software and relevant tools to speed up the process. For example, by finding email addresses or scheduling follow-ups, there are tools on the market that will help tactically. Adopt these into your checklist as you continue to refine tactical prospecting capabilities.
Ditch the 'F' Word:
Show me a problem-focused person, and I'll show you a person with a lot of sales problems from old school. The same applies to the word "F": "failure." Pessimists prefer to tie failure around the axis of their achievements and abilities. Instead, there should be no failure in your mindset; there are only opportunities for learning and moving forward. It's hard to sell. It's full of rejection. It doesn't serve anyone to judge yourself on the basis of that rejection, so silence the critic within you, it doesn't serve anyone. Every salesman is taking their lumps. Replace the word "F" with the word "E": "Experience," and treat them as gifts. We create a sense of self-control by reflecting on successes rather than looking at defeats, persevere through even the most daunting of challenges, and cultivate an indomitable spirit.
Practice Empathy:
Put yourself in their shoes before you come across a prospect. Try to emulate the method of thought. You'd be in a position to argue with yourself when you put yourself in their shoes and think like them. This will make your arguments drastically improve and your presentation even more compelling. Empathizing with customers will mean that you have a flexible marketing strategy, rather than a one-size-fits-all approach. Try to answer all the real customer-friendly questions. This sales trick will boost your trust as you deal with customers.
It takes time to improve some skills at the end of the day. It requires tons of practice and tons of dismissal in sales. If you're resilient and follow the five tips above, you're going to be well on your way to the next deal!