Seed Funding for Startups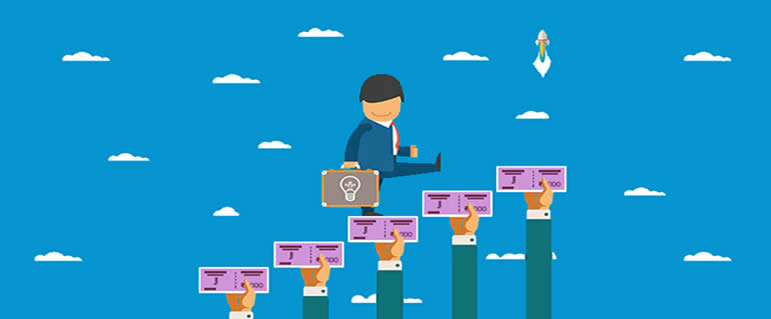 When you have got a really cool idea to start with and have a passionate team along with you to work on that idea and you created all the blueprints to take your start-up to heights. But do you think this is enough to kick start your idea?
Answer is 'No' – don't get panic, not every 'no' is a negative word, many times, they help you to get ready for the upcoming challenges. Let's break this complexity into simple and easy steps to understand.
To kickstart your startup, you need to develop a POC (Proof of Concept) or MVP (Minimum Viable Product) to validate the idea. In the process of developing a POC/MVP, you need money for all the expenses. Once, the idea got validated and the market is validated, you need to develop your fully-functional product, for which again money is required.
Now, the idea & market got validated, people started liking your products/services. You need to perform various other activities including team building for different roles, marketing of your products/services in that validated market, etc. and again you will find yourself in a situation to raise money.
If you own a start-up, you need to have a complete knowledge of how you can raise funds or investment for your business. If not; chances are that your competitors will run you out in no time. Well, don't worry! We are forming a three-step guide to give you a detailed brief of various stages of funding, and today, we will be starting with Seed Funding. Before moving to seed funding, its vital to provide you a glance of Pre-Seed funding also known as Bootstrapping.
At very raw stage, to create POC/MVP (as discussed earlier) from an idea, you need funds. But that stage has higher chances of getting failures, so in most of the cases investors don't show their keen interest to put money until & unless you have some good past experiences in entrepreneurship. So, what to do now – you can't simply escape from the challenges. Yes, this is the stage where you have to ask support from your friends, family, etc. The money raised from friends/family/relatives, etc. will be helpful in creating POC/MVP and early traction. This stage is Pre-Seed/Bootstrap stage of a startup.
Average Funding Amount:<1 Million INR
Typical Company Valuation: 1-3 Million INR (it varies on the basis of industry)
Common Investors: Friends and family, early-stage angels, startup incubators/accelerators
Many times, you will get a startup incubator to support you with Pre-Seed/Seed Funding, valuable mentorship, support & services in product development, company formation, infrastructure support, etc.
What is Seed Funding?
As evident from the name, it is the funding provided at the initial stage and the people providing the same are the investors who are associated with it from the sapling stage. Just as a seedling gradually gets transformed to a plant with proper resources like water and minerals, a startup grows with the funds received from investors at various stages and attains a considerable growth.
In other way, we can say seed funds are the investment coming from high net-worth individuals or any institution to develop a fully-functional product/service for a validated market to gain more traction. Moreover, we can say, seed capital is utilized to develop the idea to alevel so that, it can be presented before venture capital firmseffectively, for a huge investment. If the idea is liked by VCs, they help to boost your business to next level. VCs comes in picture to scale your business. Many times, with the raised Seed funding, you may not be able to show a good traction to VCs, then you need to raise Angel Funding, helping you to be a VC ready startup.
"During Seed stage, entrepreneur should be focusing more on the company orientation in the bigger marketplace and developing ain-depth understanding of the users and what resonates with them."
This is a practical scenario, true for most of the start-ups that we see today. You will hardly find any of them to manage it without this funding. After a certain stage, when the customer base starts increasing and the business starts expanding, you will need people to invest in your venture in exchange for a partial ownership or equity of the company. We will discuss about Angel Investment&VC Investment including all Series A, B, C…E rounds in next chapter of this write-up series.
Average Funding Amount: 1 -7 Million INR
Typical Company Valuation: 3- 10 million INR
Common Investors: Angels, early-stage VCs, startup accelerators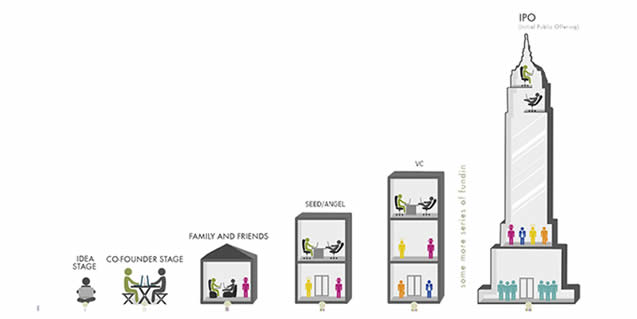 Considering your interest in seed funding, we are providing few considerable key takeaways while raising seed funds:
Seed capital is the money raised to develop an idea to a business or a new product.
In general, we can say, Seed fund covers only the costs need to create a proposal that can be taken to venture capitalists in order to raise higher level of funding.
It's hard to raise seed funds, you have to beattentive all the time, diligent in reaching out, on time follow-ups, scheduling meetings, pitching, requesting intros and answering questions. These activities can't be done properly on a part-time basis.
It is not easy to know what the right fit will be with early-stage investors and angels. You need to schedule a lot of meetings to increase the possibility for a right match.
It's a seed round of investment, not VCs' Series A sort of round. You don't need to have all the answerssuch as pricing and conversion metrics, or when certain features of your product would be released, but you better know what the questions will be.
Be focused with a clear plan. Each of us wants to change the world with their potential instantly and emerge as the best in all adjacent markets, but you can do only one thing at a time exceptionally. Focused goal with clear plan will help you to innovate the crucial problem you are targeting.
Term sheet should be evaluated by experts & it's taken care that not much equity you are going to dilute.
Concluding Seed Funding chapter here, we will soon meet at next chapter in this write-up series. You can reach to us at _____ if raising seed funding & need any assistance, we are available 24×7 in your journey.