5 Tips For Renting Your First Office Space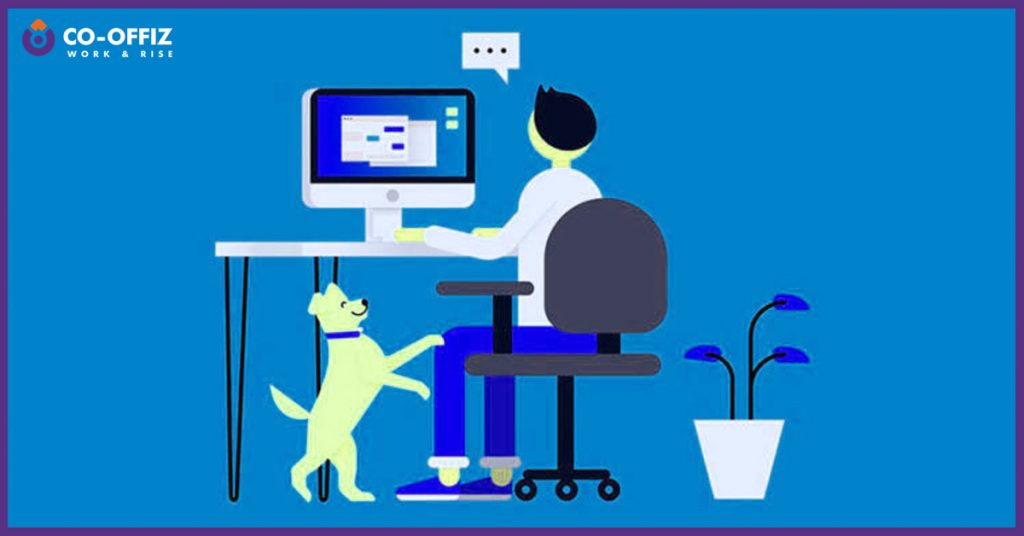 It's exciting to lease your first office space as it means you've proven yourself in business so far. It's also one of the biggest expenses you'll face, so it would be a huge mistake to choose just some old office without proper due diligence. You need to make sure your office can meet your current and future needs so that you can expand as a company. Here are a few tips for leasing your first office space to keep in mind.
Dedicated Office Space or a Coworking?
Coworking spaces like us have a lot to offer if you are having a team or are working alone and just need to get out of the house. Including desks and chairs, Wi-Fi, lighting, they are turnkey ready and often provide facilities such as coffee and snacks. It is more accessible and convenient, and in most cities it is available. It also scales to suit if you choose well-established providers, such as CO-OFFIZ coworking space, that have spaces in an open coworking atmosphere to private offices for hundreds of workers.
Read our dedicated article here: Five reasons for using co-working space in place of traditional space
It takes a little more time and money to rent a traditional dedicated office space. For chairs, power, telephone lines, Wi-Fi, lighting, and a coffee maker, you will need to plan accordingly.
Make Sure it's in Your Budget:
It can be difficult to budget the office. You may need to set up deposits for goods and equipment, buy furniture, office supplies, and decoration in addition to the cost of the rent. Are you going to need office equipment, such a company printer or fax? For those too, you will need to factor in the cost of buying or renting (Coworking space comes to your rescue in such scenario).
Another factor is the signage and printed materials. You may also want your products or special offers, brochures, and other pieces of information to be displayed in office signage.
Choosing the Right Location for your Office Space:
It may be challenging to find accommodation in the peaceful outskirts. It can also be costly in towns. If you already have an employee, you want an easy-to-reach central location. City centres strive to be luxurious, upscale and have the benefits of easy transportation, restaurants in the neighbourhood, shopping, gyms, and bars for after-work relaxing and socialization. At the same time, it can be a nightmare for traffic and parking. A growing number of riders are switching to biking in part to avoid these issues. If a city address is absolutely necessary, make sure your team and potential customers have access to parking.
Does the Office Layout Suit Your Work?
This may be the hardest question to answer for a growing business. How much space do you need for your office? You definitely are in need of enough space to accommodate the upcoming number of employees that you will have until the end of the lease. When space gets tight and you're locked into a long lease, now you've got options. Include flexible schedules and remote staff, which are attractive options and could help you attract better talent, to optimize a smaller space.
Please consider whether you will need the following: meeting rooms A break room or any other dedicated rooms as such.
The Exit Strategy:
If your business surpasses the space before the lease is up, you will need to know how you can breach the lease legally. Leases also include exit clauses. Just make sure you understand how early notice you're required to give and how much it's going to cost. Make sure to ask about them before signing if there are no clauses in the contract.
Bonus- Choose Wisely:
Do it wisely when you want to purchase office space. Remember your staff, who they are or who you are likely to hire. Younger people may be more comfortable working together in a common open office concept; older people may prefer separate office confidentiality. The company culture is heavily dependent on the environment's setup and atmosphere. The happier the employees are at home, the happier they are going to be. Their satisfaction will be expressed in their work quality and overall health.
It can be the single most important achievement in the life of any young business to move from the proverbial business-in – the-garage to a bona fide workplace. But this is not an achievement that you need to push ahead of your time. Once you sign the contract, make sure you use the appropriate space— both practically and in your plan.
Happy Working!