5 Ways To Make the most out of your coworking space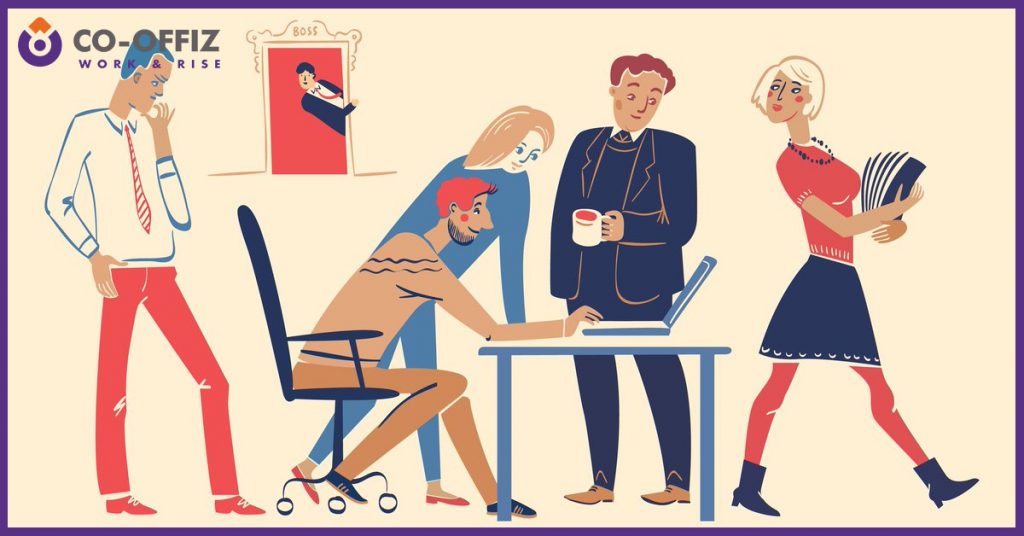 Coworking space gives a broad range of advantages, many of which are not found in other kinds of workplaces. At CO-OFFIZ, we are working hard to provide a productive working atmosphere for your team to assist you to get the most out of your space and experience in coworking. Well, here are some of the tips on how to make the most of the coworking space you currently are working from.
Get the Most of the Community:
If you don't necessarily want to go out of your cocoon to speak or connect with others, at least make yourself and your company known at community events so that everyone knows who you are and what you are doing! Participating in activities and social meetings organized by your coworking space is an excellent non-intrusive way to meet your fellow employees.
Participation is the first step in the process. Most coworking spaces host activities, workshops, guest talks, social and happy hours, and unique networking activities to allow members to mingle with each other; sharing upcoming projects, past setbacks, and present achievements. A community invests so much time and money for its members to interact with the coworkers and get the best out of the events by being a part for its members.
Explore all the available options at your coworking space:
Like a regular office, there will be a particular and distinctive culture in every coworking space. You want to be sure that your company suits well with that culture before you settle in a space. It is also essential to guarantee that you have the correct amount of privacy or that a socially active coworking space is not, in fact, a distraction from doing a job.
You also want to make sure that it has whatever facilities you may need, such as access to a conference room, an appropriate break room or kitchen, access to audio-visual facilities, or copying and faxing. Before signing up for the long term, one key to finding the right location is to use a daily or weekly membership. Some of the membership plans are quite as low as Rs. 2499.
Get To Know Your Community Manager
The individuals around you are your most precious resource at any coworking space, and there is no one better than the general manager and hospitality host to make links between employees. Staff members are your go-to team when it comes to who their employees are, what sector they are in, and how they hope their company will develop.
Knowing everyone, connecting employees and building a flourishing social atmosphere where opportunities are, is always accessible is their task. Be sure to stop for a quick chat next time you see your general manager and hospitality guest– you never know what valuable intel they might have!
Make use of the Meeting Rooms at coworking space
Most coworking spaces have a range of meeting rooms- from conference rooms to training rooms. One caveat is that these rooms often compete to be booked, so be sure to book one as quickly as you realize you're going to need one. Nothing could be more frustrating than setting up a conference just to find out that you have no place to meet.
Know The Benefits and Amenities Available in coworking space
From the moment you sign up for a membership, you will have access not only to a part of the coworking property but also to countless amenities. The use of conference rooms, board rooms, cafeteria, wellness facilities and some technological advantages include Wi-Fi access, printers and scanners. Parking spaces, safety and being part of community activities are some other added benefits.
Make sure you make the best use of the coworking space at which you spend most of your time, socialize with the people around, gain knowledge, benefit from the expertise of your coworking colleagues and add other benefits. You will be around a team of passionate young entrepreneurs and experts. There will be rivals and important individuals and critics who will assist you grow and advance in ways you may not have thought about.
Five reasons for using co-working space in place of traditional space