Accelerator Programs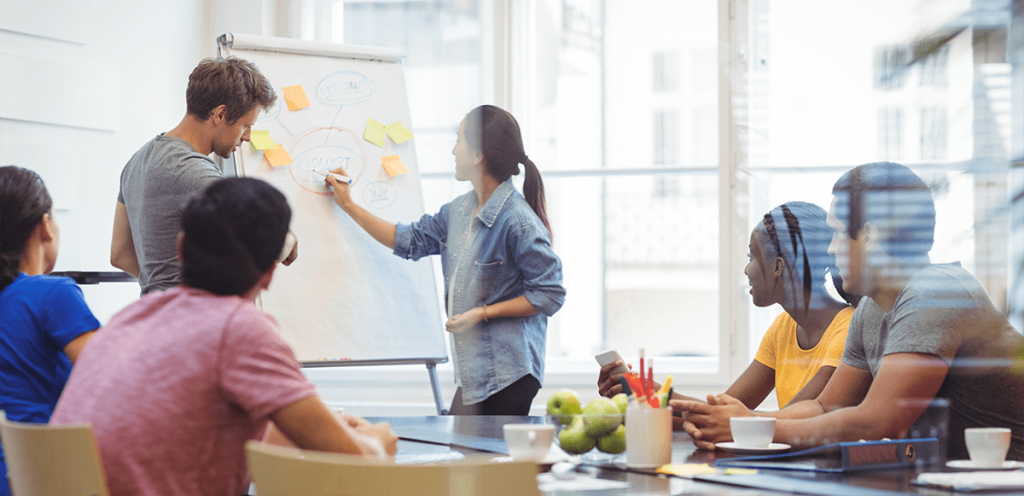 In the past few years, start-up ecosystem has evolved exponentially in India. As per the recent NASSCOM reports, India has emerged as the third largest start-up ecosystem in the world and will soon expand more globally.
Start-up term sounds really fancy when heard from outside, however, the road to becoming an entrepreneur is never easy. Hefty of challenges are there on the way, and given these challenges, many lack guidance and assistance and also get confused about how to get started on the journey set up a company. Requirement of seed fund is also a major challenge for early stage start-ups.
There comes start-up incubators and accelerators into the picture to help budding entrepreneurs gain the know-how to turn their start-up ideas into reality. Typically, a start-up accelerator is a platform that is born to help out budding start-ups to achieve the next level of development. Few active start-up accelerators are:
GSF Global Accelerator
Based out of Gurugram, GSF Global Accelerator has keen interest in early-stage, technology-based start-ups. Its 13-week accelerator programme booststart-ups rapidly tobe a sustainable business through mentorship, seed funding, tech support, infrastructural support, etc. to each selected start-up.
The shortlisted Indian tech start-ups need to relocate themselves to NCR for this duration of the programme. Theysupport with accommodations facilities to those entrepreneurs who come from outside NCR.
Founding Year: 2015
Headquarter(s): Gurugram
Interest Area(s): Fintech, blockchain technology, IoT, Agri-tech, data analytics, artificial intelligence, etc.
Funding Structure: They invest funds starting around with $30K-$60K in return of 8%–9% equity. As start-up grows, its partner further invests in a range of $500K.
Portfolio start-ups:Overcart (funded by JSW and Omidyar), Zapr (funded by Flipkart and Saavn), Little Eye Labs (acquired by Facebook in 2014), SilverPush (funded by IDG Ventures and 500 startups), HackerEarth (funded by Prime Venture), Flinto (funded by Globevestor and Others), etc.
Microsoft Accelerator (Microsoft for Start-ups)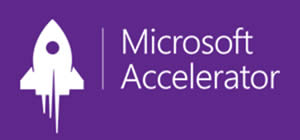 Microsoft for Start-ups is a global program created to empower start-ups around the globe. Generally, they consider to work with market-ready start-ups & provide themmentorship, necessary tools, resources, connections, knowledge, expertise, etc. to create successful companies.
They have a tailor-made program of 4-months for market-ready start-ups those are looking to go next level after their product development by scaling their businesses. Right through the program and after start-ups' graduation, they act as a strategic partner and provide unparalleled routes to market by connecting start-ups with the global network of customers, partners, business mentors, technical experts& VCs.
Founding Year: 2012
Headquarter(s): Redmond (US), Washington (US), Bengaluru (India).
Interest Area(s): Tech Start-ups
Portfolio start-ups:  115 start-ups have graduated from the program including successful exits of 18 businesses. Few of them are PlusTxt acquisition by Paytm (One97),Touchfone's acquisition by Scoopwhoop, Bookpad's acquisition by Yahoo, Profoundisacquisition by FullContact, GazeMetrixacquired by Sysomos and Native5 acquired by Flipkart.
Y COMBINATOR
Global start-up accelerator Y Combinator first visited India inAugust 2016. Twice a year, it invests a small amount of money in a large number of start-ups. There is a three-month accelerator programme for these shortlisted start-ups, they move to Silicon Valley and work closely with YC partners to get into the best possible shape. They support start-ups in creating investors pitch deck & finally in raising funds from investors.
Founding Year: March 2005
Headquarter(s): Mountain View
Interest Area(s): Sector-agnostic
Funding Structure: This accelerator provides fund of $120K in start-ups at 7% equity stake for their 2 batches every year. Funding decisions are totally based on start-ups' application form and entrepreneurs' personal interviews.
Portfolio start-ups: Invested in more than 1,460 companies including Airbnb, Reddit, Instacart, Dropbox, Stripe, Docker and Gusto. The total combined valuation of YC companies is over $80 Bn. For the first time in August 2016, YC shortlisted three Indian startups – Innov8, JustRide, meesho into their summer batch. Other Indian start-ups funded by YC are ClearTax, and Razorpay in July 2014 and May 2015 respectively.
YES Fintech
India's fifth-largest private sector bank, YES BANK has been significantly contributing to the fintech space by working together with and mentoring more than 100 fintech start-ups to co-create innovative financial solutions. This year, in March, they launched a start-up accelerator programme for fintech start-ups called YES FINTECH. This accelerator in collaboration with T-Hub, Anthill, and LetsTalkPaymentscreated a 15-week programme structured in four phases which are Co-create, Operate, Scale,Invest & Grow, with three weeks of on-site interventions and 11 weeks of off-site interventions.
Founding Year: 2017
Headquarter(s): Hyderabad, Mumbai
Interest Area(s): Wealth management, Payments, lending (consumer + SME), trade finance & forex solutions, regulatory technology or Reg-Tech, customer value-added services.
Appy Hours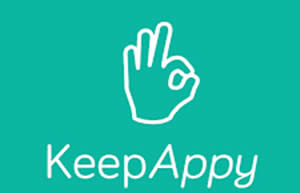 Claimed to be India's only product partnership accelerator,Appy Hours offers a collaborative& product-orientedprogramme for promising technology start-ups on partnership basis.
The finalisedtech start-ups get access to their products and resources for a part cash and part equity deal. Supporting resources include developers (web, mobile, product), UI & UX experts, marketing,analysts, etc.
Founding Year: 2016
Headquarter(s): Bengaluru
Interest Area(s): Web, mobile, robotics, IOT, blockchain, VR & wearables.
Portfolio start-ups: Trustb.le, Trizzio, All Things Happy, Scholfin, Sarvam, from India and FleetMarket from New York.
Avishkar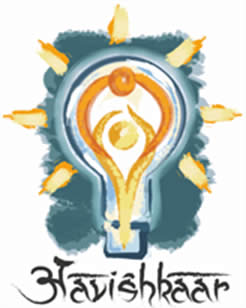 Being a research institute, IIIT-Hyderabad enables a very supportive eco-system for start-ups working in the domain of deep-tech. The shortlisted start-ups are mentored by the mentors of IIIT-H Foundation. Their accelerator programme is of six-month which is monitored by the investment committee of IIIT-H Foundation, 50K Ventures, T-Hub and other prominent VCs. All programmes are customizable according to location & stage of start-ups.Relocation of start-ups are not mandatory for this accelerator programme.
Founding Year: 2016
Headquarter(s): Hyderabad
Interest Area(s): Deeptech, machine learning, AR/VR
Funding Structure: They shortlist up to 10 start-ups & each of them is given a seed fund of $15K (INR 10 Lakhs), wherein IIIT-H Foundation and 50K Ventures will co-invest $7.4K (INR 5 Lakhs) each. The accelerator takes 2% percent equity & the fund granted as a convertible debenture subscription.
Portfolio start-ups: Fabulyst, ai, Blue Semiconductors, Authbase, DreamVu, Docturnal, Scholr, Sastra Robotics, and Endless Robotics
Business World – BW Accelerate

Business World Accelerator is a three months start-up acceleration programme for start-ups who have achieved minimum viable product (MVP), at not-for-equity concept and operational in multiple cities. This Start-up accelerator programme offers early-stage start-ups with hand holding, business intelligence, market access& mentorship opportunities from business leaders from across sectors in the country.They also help start-ups to get connected with angel investors, venture capital fund, strategic investors, and other institutional investors
Founding Year: 2014
Headquarter(s): Delhi
Interest Area(s): Sector-agnostic
Portfolio start-ups:Cityfurnish, Brevity, CollegeMedia, Connectofy, DIKY, GoounjmActozen.
Hax Hardware Accelerator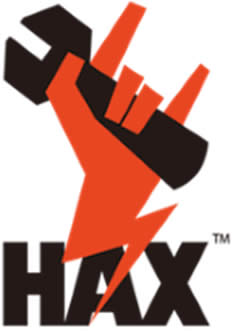 Hax Accelerator is first hardware accelerator around the world, reportedly. In past four years, it has launched more than 150 companies with combined revenues and investments of over $0.5 Bn. Two programmes are managed by them every year in which they invite start-ups at the pre-launch stage.
The start-ups are provided with mentorship, office space, seed capital, human resource to get into the shape. The shortlisted start-ups need to relocate their offices in Shenzhen, China for 111 days to finalise prototypes and learn how to scale their start-up. In the last two weeks of the programme, they help start-ups in refining their pitches and are make ready for the pitch day showcase and launch event in San Francisco.
Founding Year: 2012
Headquarter(s): Shenzhen (China), Guangdong (China), and San Francisco
Interest Area(s): Hardware + software, mobile, consumer electronics, wearables, Robotics
Portfolio start-ups:Makeblock, nura, Avidbots, Zennea Technologies, Lilu, Flair, Smart Shepherd, Vue Smart Glasses and other 160+ start-ups across the globe. In India, its first investment falls in October 2016, in Bengaluru's Hardware start-up Riot.