Traditional Offices Are Dying Because Millennials Prefer Coworking Office Spaces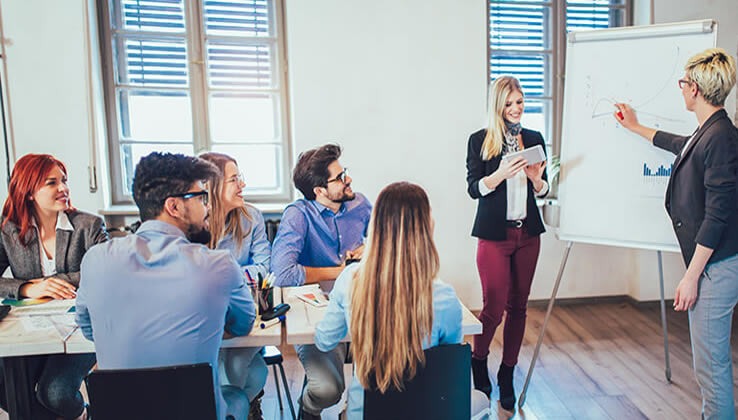 In recent times, coworking space has taken over the office ecosystem. Days are gone when people used to be stuck in their cubicles with very little or no interaction with their coworkers. Millennials are finding coworking office spaces cool and much more convenient when it comes to working 9 to 5 and even after.  Here are some of the reasons why millennials prefer coworking spaces over a traditional one:
Coworking Office Spaces Spaces Are Highly Cost-Effective
Coworking spaces are always cheaper than standard office rentals. In a Sage study, Millennials presently owns 17 percent of startups. Instead of spending the start-up budget on renting offices, young entrepreneurs flock to coworking spaces that at a reduced price provide them with an excellent working atmosphere. With coworking office subscriptions as inexpensive as Rs. 2,499/month, why traditional office structures are not as appealing to millennials is extremely understandable.
Smaller commitments are always desired by Millennials
Millennials don't like the idea of committing. Leases tend to cover a minimum period of several years, and owning a building is an investment that can (or should) last for a decade or longer. On the other hand, shared office space, can be reduced to a monthly, daily, or hourly. If your needs change often, this is a must.
Millennials Don't Like To Have Administrative Responsibilities 
Things such as housekeeping, paying bills, coping with electricity or internet outages, and cleaning are factors many millennials mention when talking about their aversion to marriage or raising a family. Obviously, their dislike for such daily niggles also reflects in their workplace selection. These young employees have no such mundane duties to worry about in a coworking set-up. Every day they just have to walk into their cool office spaces and enjoy all the state-of-the-art facilities available to them. All you need to do is concentrate on is your job, your company, and your next big pitch.
Millennials Love Networking At Coworking Office Spaces
There are generally dozens, if not hundreds, of other people in a shared office room occupying the same place as you, and those demographics are likely to alter every month. It is an ideal place to meet new individuals in the professional world that benefits the social millennium that wishes to grow its professional network.
Co-working spaces define a new way of working. They provide access to fully functional offices for freelancers, entrepreneurs, advisors, etc. who are able to work with individuals from distinct backgrounds and areas in a vibrant system that takes care of all the fundamental facilities. From personal desks and open workstations to conference room access for major conferences, relaxation areas, cafes, housekeeping and reception facilities, etc., these cool new co-working hubs provide everything for nominal membership charges and with minimal trouble making them a new millennial favorite.
What do you think? Do tell us in the comments 🙂