What is Bitcoin and its Benefits?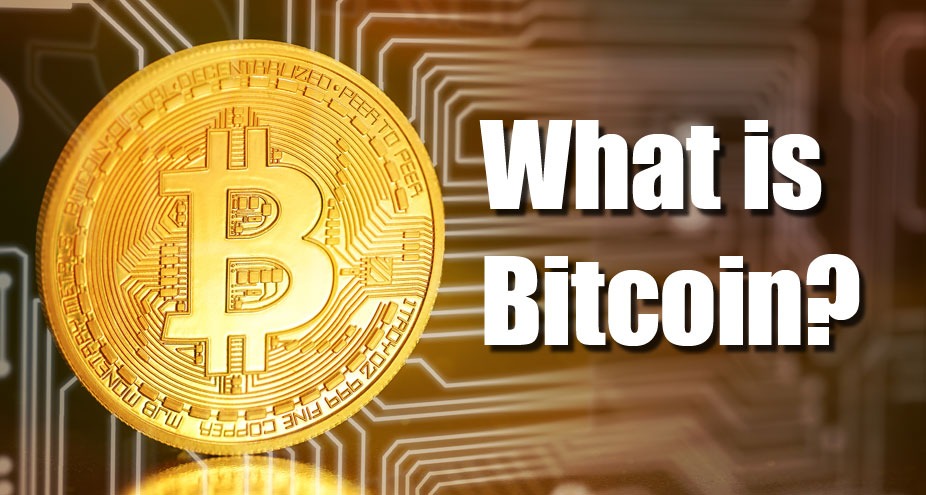 Bitcoin is a remarkable cryptographic achievement and the ability to create something which is not duplicable in the digital world and has enormous value.… incredibly useful for many computer applications.
Eric Schmidt, Former Google CEO
It has been more than a decade when Bitcoin made its debut and took the digital world by storm. And still, it enjoys the same limelight as before.
Bitcoin was created by an unknown person or group of people, Satoshi Nakamoto. Even after so many years, the currency is a trending topic of interest, but still not well understood.
Bitcoin is not just a marketing gimmick or a tool for tech-savvy anymore. At present, it has a bandwidth of 5.8 million+ users. So the question is – are you already on the bandwagon?
In this blog, we have penned down the definition of Bitcoin and its benefits cutting all the technical jargon. Let's proceed.
What is Bitcoin?
Bitcoin is a decentralized virtual currency that uses peer-to-peer technology eliminating the need for mediators i.e. central banks, government or intermediaries. It is built upon blockchain, the technology that allows users to transact bitcoins between one another without the need for any 3rd party. Bitcoins are created through mining, a computer-generated process and not issued, publicized or controlled by any centralized bank.
You can exchange Bitcoin for other products, currencies, and services but in some countries only. Though there are hundreds of cryptocurrencies, Bitcoin is by far the most popular and widely used.
Advantage of Bitcoin
Bitcoin is the future of money. Why so? Read on to gauge the details.
Bitcoin offers lower transaction fees as compared to other digital payment methods such as credit cards and PayPal. This very reason makes Bitcoin a favorite go-to destination, especially for small business ventures.
With Bitcoin, you get a certain degree of financial anonymity that most other digital payment methods fail to offer. There is no middle man and the entire process of bitcoin transactions is a peer to peer.
Your coins cannot be stolen, claimed, or seized by the government under any circumstances.
Cryptocurrencies turn money sending quick, easy and inexpensive. It takes only a few steps to purchase your cryptos.
Disadvantages of Bitcoins –
Bitcoins are still only accepted by a handful of online merchants that too in some countries. This makes it unfeasible and impracticable to rely on Bitcoins as a currency.
Since there is no central authority regulating Bitcoins, a user is at its own risk. Hence, the decentralized nature of Bitcoin is both advantage and disadvantage.
At first, bitcoins were used to hide the personal information by the people operating in black marketing and money laundering business. In this system, middleman/intermediaries would work as agents to collect and transfer money from one source to another through Bitcoins.
If a  buyer doesn't get the goods he ordered using Bitcoins, the transaction can't be reversed. This issue can be resolved using a third party escrow service like ClearCoin, but then, it would work the same as more traditional currency.
In case your hard drive crashes or virus corrupts the data, Bitcoin will be vulnerable to scams, fraud, and attacks. The worst part? Nothing can be done to recover the lost coins.
To Know More: BITCOIN: A Risky Bubble or Smart Investment?
Countries where Bitcoins are legal.
USA, Canada, Australia, etc are some countries where business and financial transactions can be executed with some conditions. Whereas in many countries usage of Bitcoins is still under discussion.
Bitcoins in India
RBI has imposed a ban on the usage of Bitcoins in India in April 2018. In March 2020, the supreme court of India lifted the ban, but the decision was not approved by RBI.
We may say that it is not illegal in India.
Union Budget 2022 Outcome:
Income from the transfer of virtual digital assets such as crypto, NFTs will be taxed at 30%.
No deduction, except the cost of acquisition, will be allowed while reporting income from the transfer of digital assets.
Loss from digital assets cannot be set off against any other income.
The gifting of digital assets will attract tax in the hands of the receiver.
Final thoughts
Bitcoin is steadily spreading its branches in every sector. You can buy furniture, tickets and more with Bitcoin. The popularity shows that Bitcoin has a long way to go. It has the potential to change and improve the digital landscape.
Have you ever used Bitcoin as an alternative currency? Share your views with us in the comment section below.